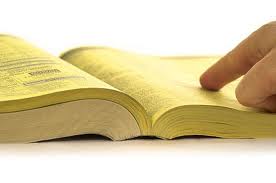 For anyone with an online business, learning to market your product or service the old fashioned way is a great way to continue to bring in new business and find success with your online store. To market your product or service the old fashioned way, simply use your WordPress blog or website to get started making money online.
With any new business, it is a good idea to maximize the way you can market that business online. To start, you will need a website and a blog. Fortunately some good WordPress web hosting services can take care of both of those for you. Next, you will also need to take advantage of new types of marketing services like social networking and text message marketing. While all of those are great – and essential – ideas to help get the ball rolling on your new online business, you might want to consider learning how to market your product or server, the old fashioned way. Keep reading to learn more about some of the creative ways you can try out some of the old fashioned, and effective ways to market your business.
How to Market Your Product or Service the Old Fashioned Way:
To start, using old fashioned marketing techniques is super effective especially once you've gathered a strong online following to your WordPress blog. One of the best ways to market your product or service in an old fashioned marketing manner is to develop your business logo and keep it consistent. This might be the one you have on your website or blog. Make it easy to remember and simple in design, but still representative of your business. Now spread this logo like crazy. Put it on banners, cups, shirts, and all kinds of memorabilia to get your brand and logo out there to the masses. This is a great way to increase business traffic on your website, but still includes one of the best old fashioned marketing tips you can do as a business man or woman. There are tons of online companies like CafePress or Zazzle that works to build custom prints, personalized t-shirts, posters, mugs, mouse pads and other office supplies. You can give these products away as free swag at marketing events, etc. to help attract attention to your new business.
Other old fashioned marketing tips include regular foot traffic. Taking your wares and other services to your local business fair or festivals where you might be able to showcase some of those products and services is a great way to get your name out there to the locals. Keeping your local community in mind when trying to bring aboard new business is a great way to build a new list of customers that might choose to frequent your website or blog on WordPress.
Next, do not underestimate the power of a business card. Put that business logo from your WordPress website on the business card along with your web address, phone number or email and other contact information on the business card and do not hesitate to pass them out. Sure, you might have some people that will toss those cards straight in the trash, but you will likely have even more people using this business card as a reference to check out your website online to buy/checkout what you have to sell.
Don't be afraid to use traditional forms of advertising either like radio commercials, TV ads, newspaper/magazine ads, etc. These are all great old fashioned ways to advertise and still hold an important part in bringing out some of the hidden customers you didn't know you could attract to your online store. Be sure to slowly grow you marketing and advertising techniques as you build your online store using WordPress.