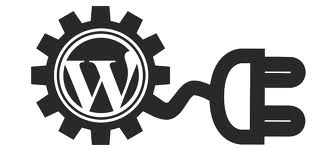 Managing your WordPress plugins might seem complicated if you are new to WordPress, but it's really not. Most WordPress users aren't too bogged down by plugins anyway, but it is important to go about managing your WordPress plugins effectively to make your blog easier to manage.
Start by finding the plugins you wish to use. As you continually run and operate your WordPress blog, you will find plugins that work to your advantage depending on what you plan to do with your WordPress blog or website. However, it is important to make sure you are minimizing the use of your plugins. Having too many that are unnecessary can present security risks to your website as well as issues with website page loading and your overall website or blog speeds. This is why it is important to learn how to go about managing your WordPress plugins with these helpful tips. Keep reading to learn more!
Managing Your WordPress Plugins:
While it is great to be able to take advantage of the plugins that you need for your WordPress blog, it is also important to make sure you are only using the plugins that you need to manage and operate your blog. Types of plugins include weather reports, rating systems, posting word counts and more. There are dozens of these plugins that are available via the WordPress plugins directory. It is a website location where the bloggers and website admins for WordPress managed sites are able to get whatever plugins that have already been tested for functionality and security. These WordPress plugins are the responsibility of the person who created them. However they are available for usage and download via the Plugins directory. Some of these might be considered "in progress" so it is important to look at the status of the plugin before you download it to use it on your WordPress blog. One of the best parts about using plugins for your WordPress site is that you can use them for free.
To add a plugin to your site, it is super easy to get started. First, you can choose to install your plugin automatically using the WordPress built-in installer as long as  you have the FTP credentials and login information. From there, you can add a WordPress plugin by choosing plugins from your WordPress blog dashboard and then follow by clicking on Add New.
Under the Search option, you can type in the name of the plugin or use a descriptive term to locate the keyword, author or tag in the search form. Now you can find the WordPress plugin that you are looking to install. Choose the details options to help you find more information about the Plugin. You also have the option to print or save the instructions for the setup for the plugin if you need extra assistance. Click Install Now to install the WordPress plugin.
Now a popup box will open asking if you wish to install the plugin. Click proceed to continue installing your WordPress plugin. Once the plugin is successful, you can click the activate plugin option to activate it for your WordPress blog, or you can go back to the plugin installer if you need to choose additional options.
Keep in mind that when you are managing your WordPress plugins, that some plugins require additional setup and steps to get the plugin completely installed and activated. However you will be alerted to this before you get started.  Managing your WordPress plugins is more than just knowing how to install them for your blog. It is also important to know how to uninstall them and delete the ones you no longer use or need. To start, go to the plugins screen, find the plugin and click deactivate to uninstall. Most WordPress plugins are able to completely uninstall themselves. However that does not apply to all, so there is a chance you will manually have to uninstall it using your FTP program.