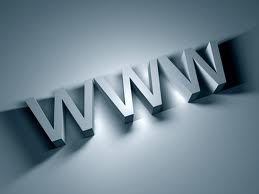 Installing WordPress without a domain name is an easy process if you know where to start. There are a few different reasons one would want to learn how to go about installing WordPress without a domain name. While it seems like you always start with a domain name, it can be helpful to know how to install it by skipping this step first.
One of the biggest reasons a web developer would want to know how to install WordPress without a domain name, is mainly for those website developers and admins that are looking to switch an already-existing website over to the WordPress platform. Since WordPress is more than just a blogging platform, and actually serves as a full-fledged content management system, there are many benefits to switching  your website over to a WordPress platform. However, if you have a website that still needs to be up and running up until the last possible minute, but you want to have your WordPress website version set up and ready to go, knowing how to install WordPress without a domain name is a good place to start so you can have the best of both worlds and can continue keeping your old website and domain name in operation while you take your time to set up your WordPress website.
Installing WordPress Without a Domain Name:
While you can't actually install and work with your WordPress on a server with a designated and registered domain name, you can actually fake it instead. Installing WordPress without a domain name can be done by making your computer think that the new website should be displayed as www.mysite.com.
To start, first install WordPress on the new server using an easy installer like Fantastico or SimpleScripts. Once you have done this, you can open Notepad as the administrator. Do this by right clicking on it to select "run as administrator."  In Notepad you will want to choose the File tab followed by selecting Open. Now find the following file: c:\\Windows\system32\drivers\etc\hosts. If you seen an empty "etc" folder, you can select the All Files option in the drop down menu next to the File name box. Now add the following line to the end of the hosts file: 123.45.678.90 mysite.com. This is where the IP address and the new server domain goes. Save the file and now you can visit the mysite.com in your browser to see your new WordPress website installation.
From here you have adequate time to figure out the layout and design of your WordPress blog or website. There are tons of different WordPress plugins and widgets to get started building your own website. These plugins and widgets are awesome for design purposes because they allow you to add fun and innovative features to your WordPress blog. These features as well as the easy-to-use WordPress themes that can be used to design the overall look of your WordPress website, is why so many website administrators are switching to WordPress to build their website.
If you want the easy-to-manage features from the WordPress CMS, this is a great way to trick your computer into allowing you to go about installing WordPress without a domain name so you have time to design and set up your new website using WordPress CMS tools and features before switching over to WordPress with your domain full-time.